Posts for: February, 2018
By Pristine Dental Solutions
February 16, 2018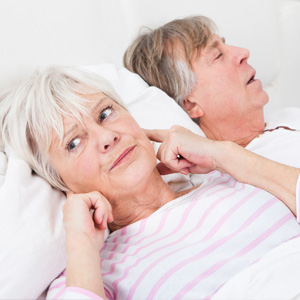 Your nightly snoring has become a major sleep disturbance for you and other family members. But it may be more than an irritation — it could also be a sign of sleep apnea, a condition that increases your risk for life-threatening illnesses like high blood pressure or heart disease.
Sleep apnea most often occurs when the tongue or other soft tissues block the airway during sleep. The resulting lack of oxygen triggers the brain to wake the body to readjust the airway. This waking may only last a few seconds, but it can occur several times a night. Besides its long-term health effects, this constant waking through the night can result in irritability, drowsiness and brain fog during the day.
One of the best ways to treat sleep apnea is continuous positive airway pressure (CPAP) therapy. This requires an electric pump that supplies constant pressurized air to a face mask worn during sleep to keep the airway open. But although effective, many patients find a CPAP machine clumsy and uncomfortable to wear. That's why you may want to consider an option from your family dentist called oral appliance therapy (OAT).
An OAT device is a custom-made appliance that fits in the mouth like a sports mouthguard or orthodontic retainer. The majority of OAT appliances use tiny metal hinges to move the lower jaw and tongue forward to make the airway larger, thus improving air flow. Another version works by holding the tongue away from the back of the throat, either by holding the tongue forward like a tongue depressor or with a small compartment fitted around the tongue that holds it back with suction.
Before considering an OAT appliance, your dentist may refer you to a sleep specialist to confirm you have sleep apnea through laboratory or home testing. If you do and you meet other criteria, you could benefit from an OAT appliance. There may be other factors to consider, though, so be sure to discuss your options with your dentist or physician to find the right solution for a better night's sleep.
If you would like more information on sleep apnea treatments, please contact us or schedule an appointment for a consultation. You can also learn more about this topic by reading the Dear Doctor magazine article "Oral Appliances for Sleep Apnea."
By Pristine Dental Solutions
February 01, 2018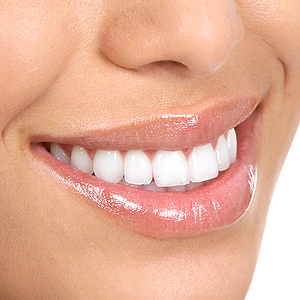 There are a lot of ways to improve the appearance of your teeth. Some methods can be quite involved like crowns or bridgework, which require extensive alteration of teeth to accommodate them.
Other methods, though, can achieve stunning results with less tooth reduction or alteration to your teeth. Porcelain veneers are one such alternative that literally puts a new face on your teeth. A dental veneer is a thin layer of restorative material (usually porcelain) that is bonded to the outside of a tooth to cover blemishes. They're an excellent choice for dealing with otherwise healthy teeth with mild to moderate chipping, wearing, staining or slight misalignment.
Veneers can be fashioned to match the shape and texture of the prepared tooth, as well as coloring that blends with neighboring teeth. They're created by skilled dental lab technicians who use porcelain powder mixed with water to create layers of pliable porcelain laminated together to achieve the appropriate thickness and shape. The veneer is then oven-fired to produce a strong, durable product.
Their use in various dental situations does require some tooth preparation, though normally not as much as other restorative measures — usually no more than 0.5 mm of surface enamel. Removing this small amount will ensure the veneer doesn't look too thick and bulky once bonded to the tooth.
There are some situations, though, where veneers aren't the best choice: because they're mainly a cosmetic solution, they can't remedy problems like poor tooth position and bite or large discrepancies in root position. And teeth that are heavily decayed may require more extensive dental work to repair and preserve them.
In the right situation, though, veneers can make a huge difference to your smile and last for years, as long as you practice effective oral hygiene and don't subject them to abnormal biting force (no cracking hard shell nuts with them — they can shatter). In skilled hands, veneers can transform your teeth from embarrassing to dazzling.
If you would like more information on porcelain veneers, please contact us or schedule an appointment for a consultation. You can also learn more about this topic by reading the Dear Doctor magazine article "Smile Design Enhanced with Porcelain Veneers."