Posts for: February, 2019
By Pristine Dental Solutions
February 14, 2019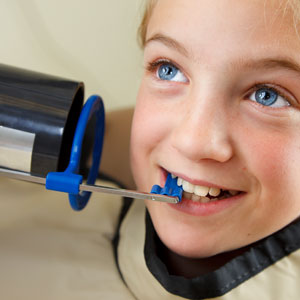 Modern dental care wouldn't be the same without x-rays. Since dentists began capturing x-ray images a century ago to detect beginning tooth decay, billions of teeth have been preserved.
"Catching it early" is the key to staying ahead of this aggressive bacterial infection. Once it breaks through the protective defenses of tooth enamel, it can advance toward the center of the tooth, the pulp, damaging dentin as it goes. While we can effectively stop it at this point with a root canal treatment, it's better for the tooth's long-term health to detect and treat any decay early on with a less-invasive filling or other treatment method.
X-ray imaging helps make that possible, revealing decay much easier than we can see with the unaided eye. And while we can often detect decay in front teeth by visual examination or by using very bright lighting, that's not as easy with the less accessible back teeth. For those teeth we use a special x-ray technique known as the bitewing.
The name comes from the small frame used to hold the film. It's held in place in the mouth by the patient biting down on small tabs or "wings" extending from the frame. The x-ray beam travels through the outer cheek and teeth to the film being held in the frame on the back side of the teeth. When exposed, we'll be able to view the interior of these back teeth: a set of four bitewings gives us a full view of all the upper and lower molars and pre-molars on each side of the jaws.
Like other forms of radiation energy, too much or too frequent exposures to x-rays can lead to serious health problems. But bitewing x-rays carry little risk to health. That's because they fit well with the ALARA principle, meaning "As Low As Reasonably Achievable," which helps guide our use of x-rays. Patients receive a fraction of the radiation exposure from routine bitewing x-rays than they receive annually from the natural environment.
Without bitewing x-rays and other diagnostic methods, the chances are high that tooth decay or other dental problems can go undetected in their early stages. Using this important tool can help us head off major damage before it occurs.
If you would like more information on the role of x-rays in dental care, please contact us or schedule an appointment for a consultation. You can also learn more about this topic by reading the Dear Doctor magazine article "Bitewing X-Rays: A Routine Part of Your Dental Exam."
By Pristine Dental Solutions
February 04, 2019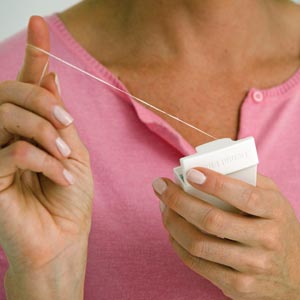 You've been brushing your teeth since you were big enough to look over the bathroom sink: now you brush and floss every day. You do it because you know it's important — but do you know why?
It's because your teeth and gums have enemies: oral bacteria in particular, the major cause for tooth decay and periodontal (gum) disease. The vehicle for these infections is a thin-film of food particles on tooth surfaces called plaque.
Daily brushing removes plaque from broad tooth surfaces, while flossing removes it from between teeth. If you don't brush or floss every day — or you aren't effective enough — then plaque becomes a haven for bacteria which then produce high levels of acid that soften and erode enamel. Bacterial plaque can also trigger gum disease: gingivitis (inflamed gum tissues) can begin in just a few days of not brushing and flossing.
You could avoid these diseases and their high treatment costs with an effective, daily hygiene regimen. There are things you can start doing right now to improve your efforts: be sure to hold your toothbrush (soft, multi-tufted is best for most people) at a 45-degree angle to the gum line and gently scrub or wiggle the bristles across the teeth; cover all tooth surfaces on both sides of the teeth — about two minutes of brushing. Be sure to use a fluoride toothpaste to boost enamel strength and don't apply too much pressure when you brush to avoid damaging your gums.
With flossing it's best to hold a small amount of string between fingers from each hand and work it gently between the gaps of each tooth. You then wrap the floss around each tooth in the form of a "C" and gently move up and down three or four times.
You can check to see if you're performing these tasks adequately by running your tongue across your teeth — they should feel smooth and a little squeaky. The real test, though, is during your next checkup. Hopefully we'll find the hygiene habits you've been practicing your whole life are helping you keep your teeth healthy and disease-free.
If you would like more information on best oral hygiene practices, please contact us or schedule an appointment for a consultation.